CUSTOMER SERVICE
---
Muthec has been carrying out a maintenance activity since its creation in order to support its customers and advise them on the evolution of their installations.
To this end, a team of 6 people are dedicated to monitoring, organizing, planning and carrying out maintenance.
We operate throughout France and Belgium, but also for export, both in curative and preventive maintenance operations.
Because fire safety is essential for your activities, we are operational on your site within the deadlines not exceeding 72 hours according to the established contracts.
PREDICTIVE MAINTENANCE
---
Innovation of 2021, it is possible to set predictive maintenance thresholds on our new electrical cabinets. This makes it possible to anticipate the failures of your systems and to anticipate a breakdown or a defect in order to avoid immobilization.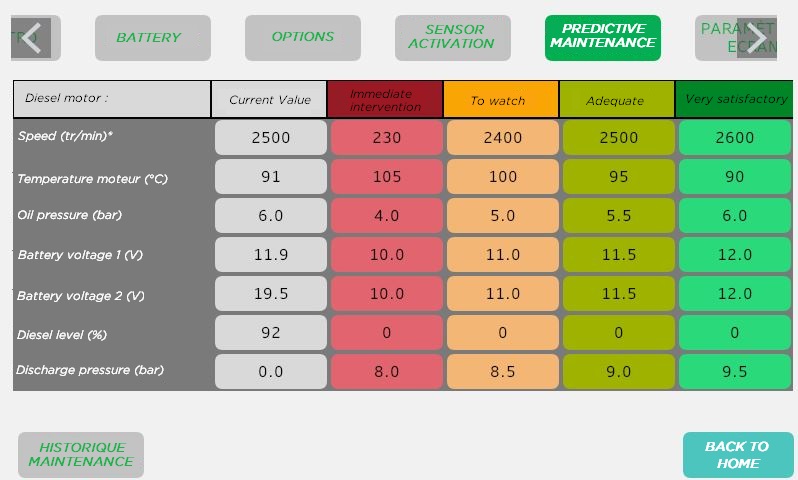 View of predictive maintenance from the Human-machine interface.
REMOTE MAINTENANCE
---
Since 2022, our groups can be equipped with connected electrical cabinets.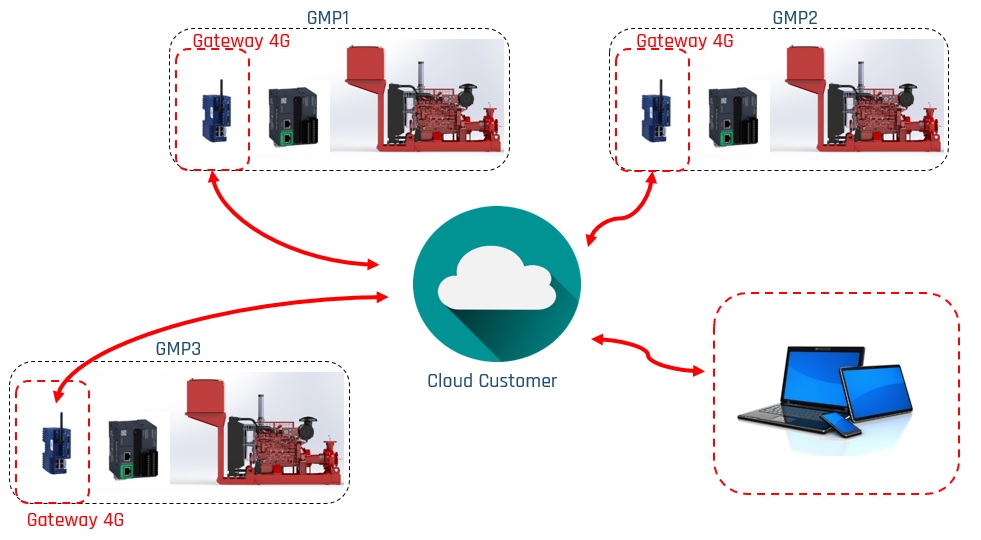 Operating diagram of a connected park.
Do not hesitate to contact us for further information.