MUTHEC CENTRAL AFRICA
---
As a pioneer in the field of design, manufacture and maintenance of motor pump units since 1986, Muthec has always been internationally oriented.
Many groups of motor pumps intended for fire protection applications, special risks or even irrigation or specific activities (filling and testing of pipelines; cleaning of high voltage lines, etc.) have been put into service throughout the world.
Since the summer of 2019, Muthec has oriented its strategy towards export in order to ensure privileged contact with user customers.
On January 28, 2021 Muthec Afrique Centrale was inaugurated

Based in Cameroon, this structure aims to meet the national needs of the entire CEMAC zone but also of West Africa.

A Cameroonian team is trained in the commissioning and maintenance of motor pump units.We are also able to train our customers in the optimized use of their equipment.
INDUSTRY 4.0
---
In 2022, Muthec took a new step in its technological innovation by offering groups connected remotely.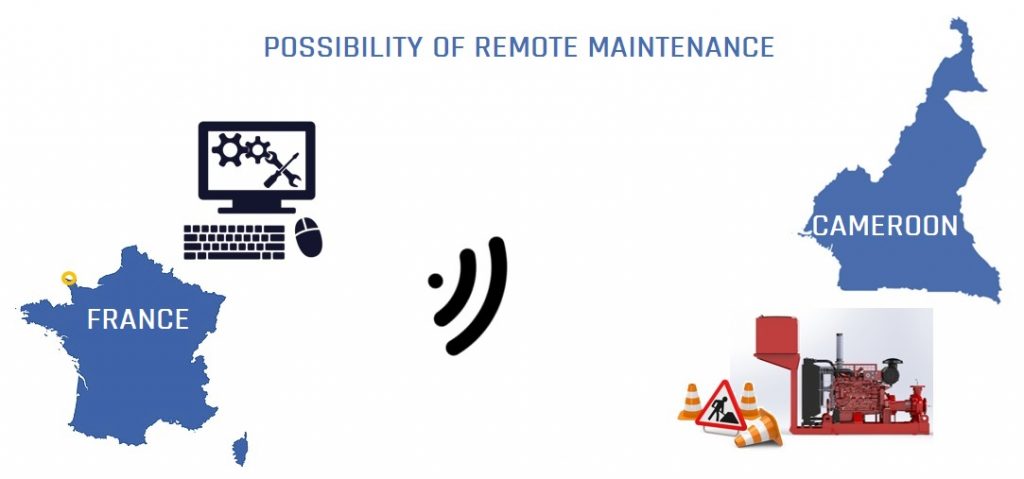 This allows the supervision of an entire fleet of machines remotely in real time, as well as the possibility for Muthec to intervene directly from the factory in France in the event of emergency maintenance or the addition of functionality to the product.
---