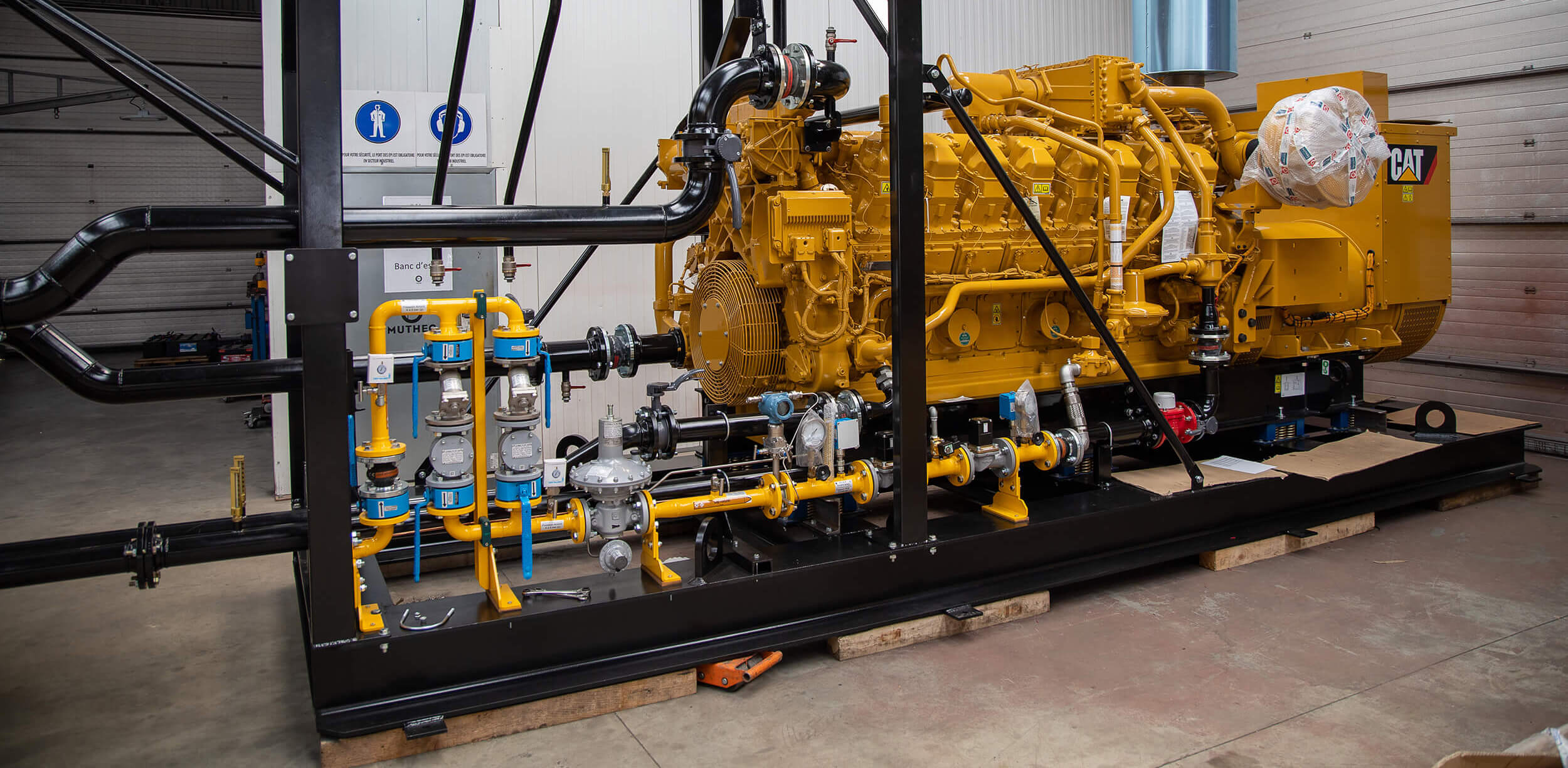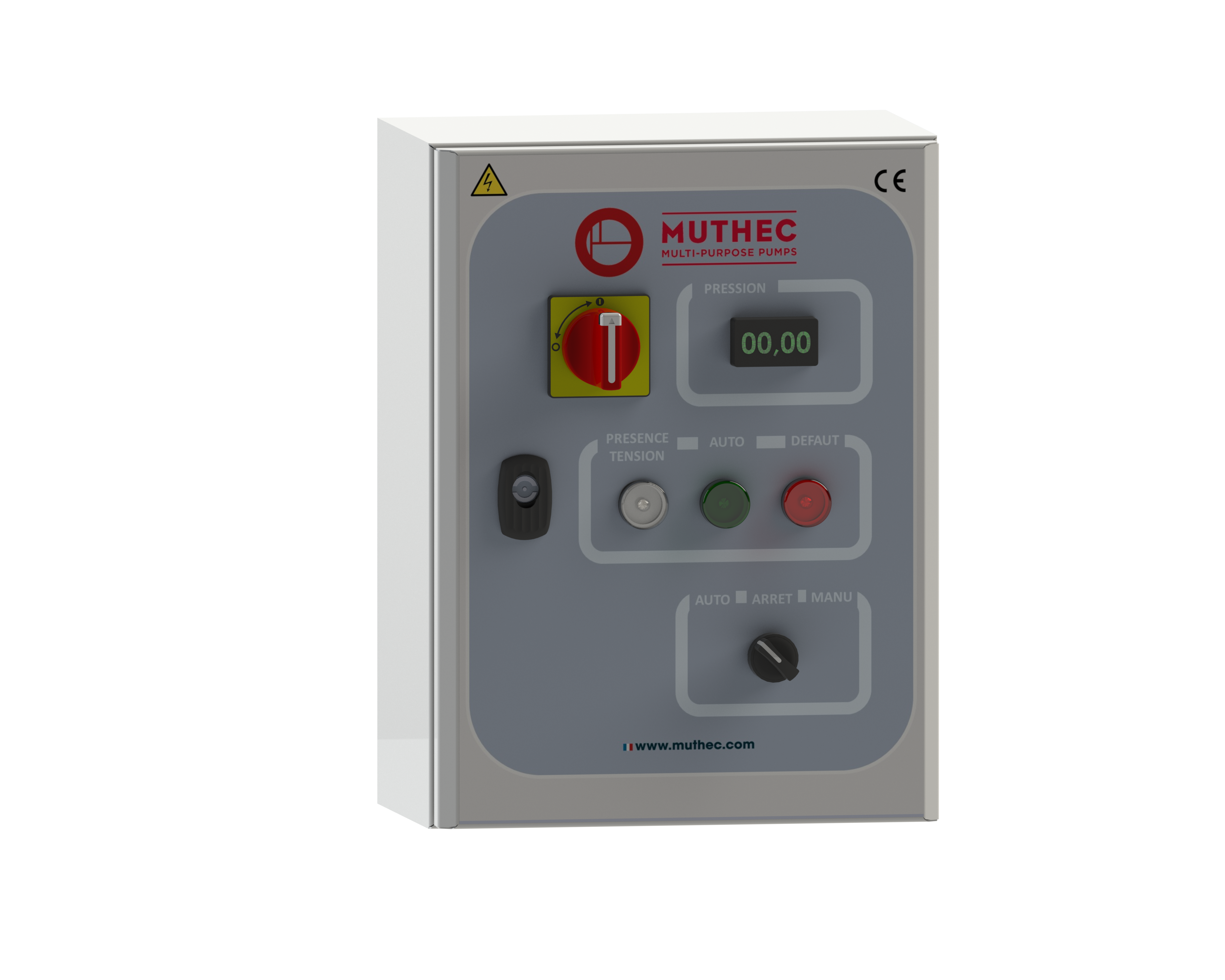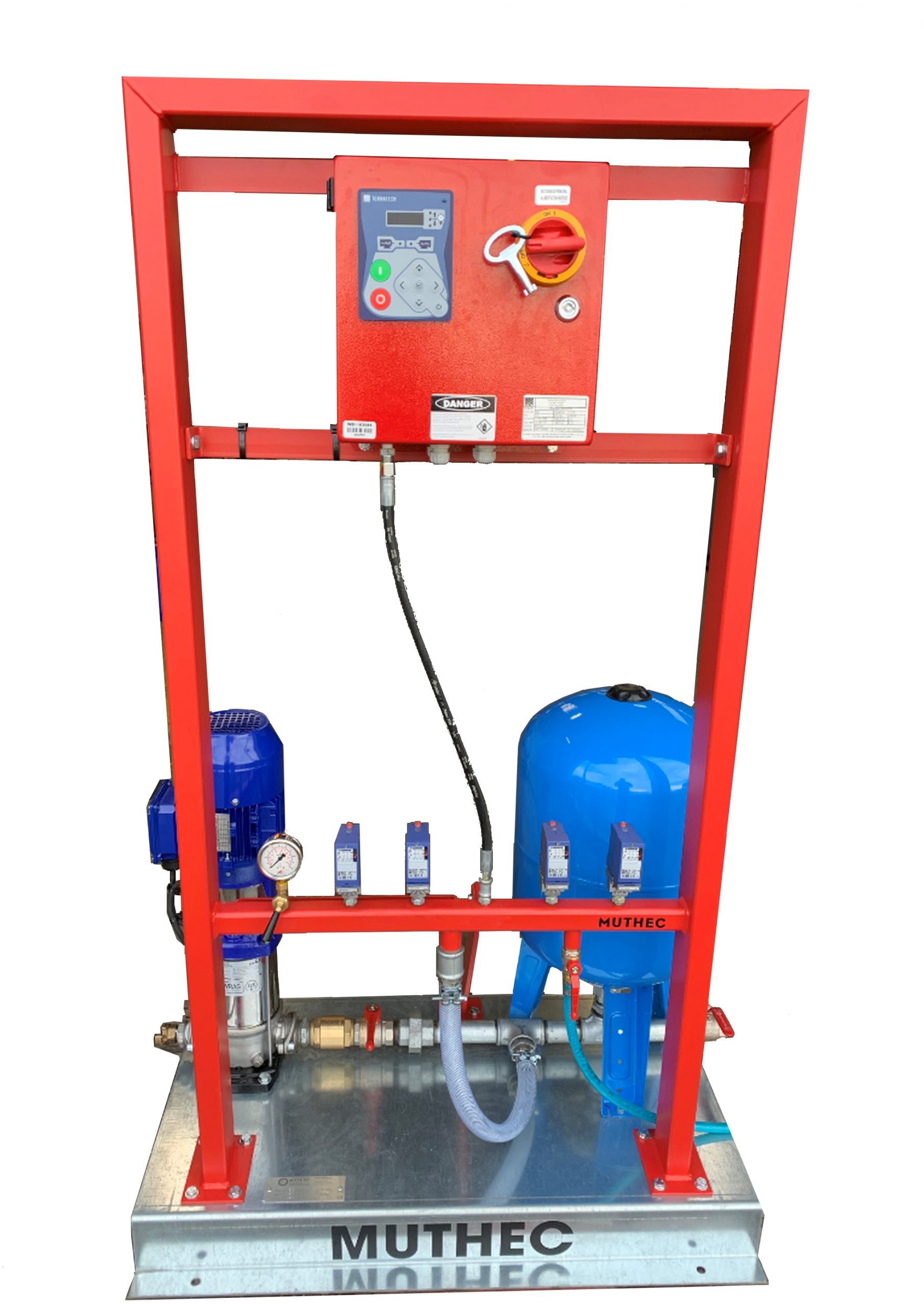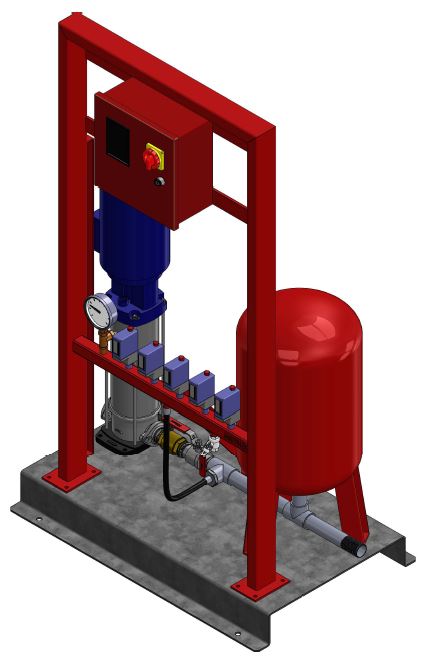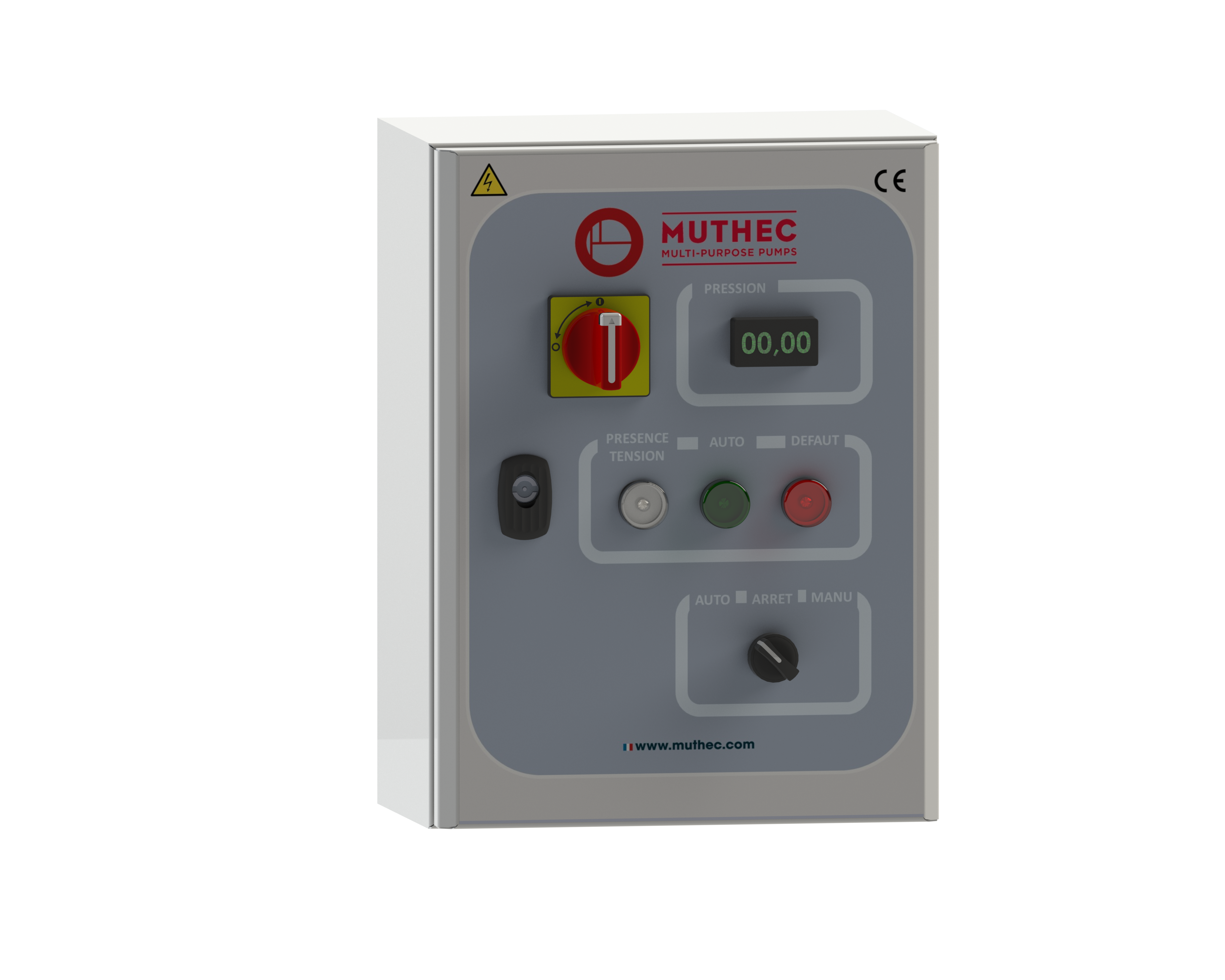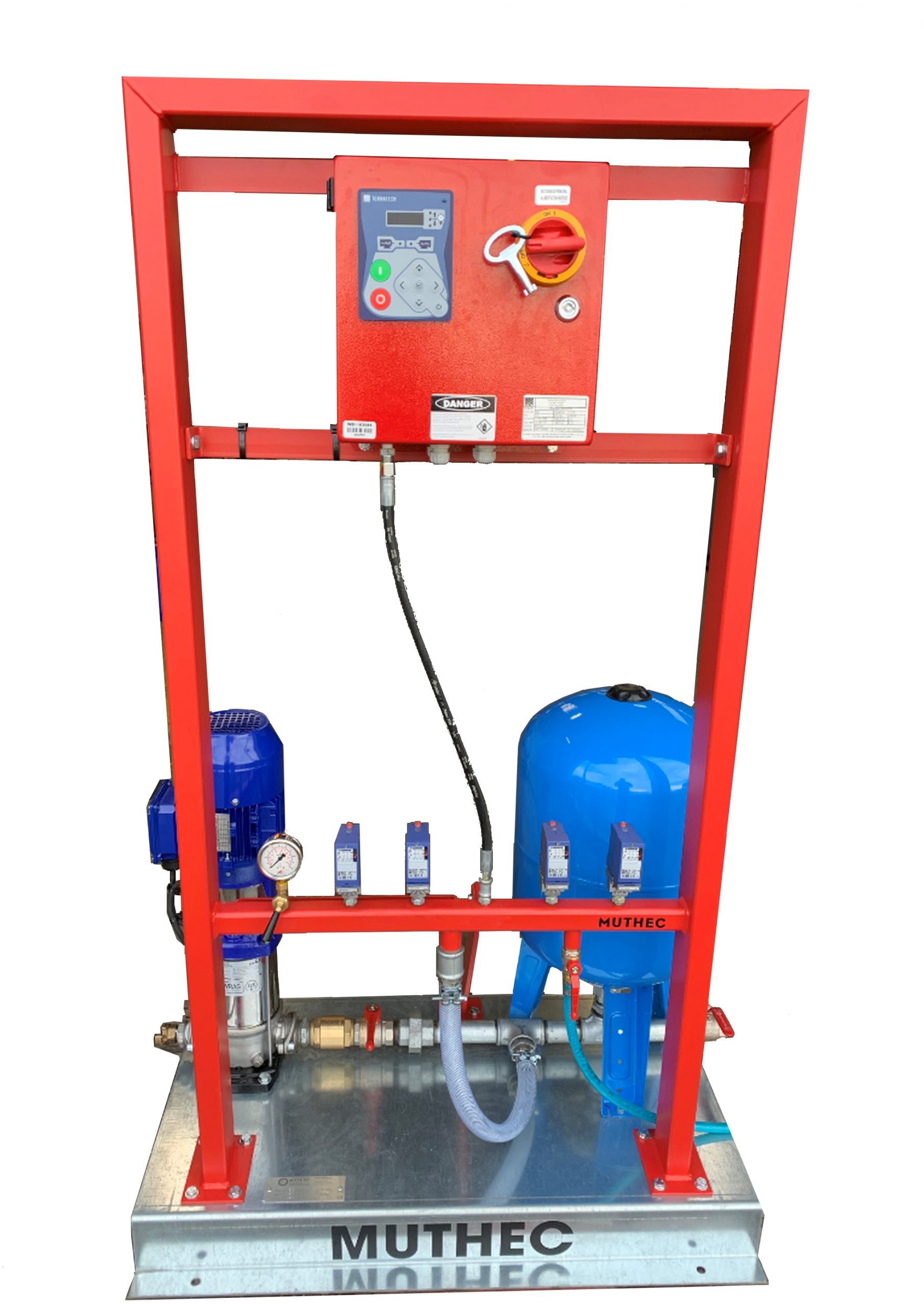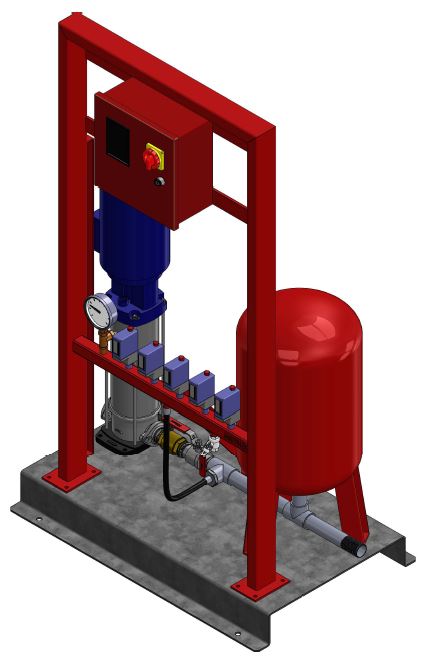 Control panel Jockey
- Digital display.
- Automatic or manual start or jockey pump.
- Disconnecting switch preventing the opening of the door if under voltage.
- 3 lights: Power, Auto and Fault.
- Adjustable operating curve (thresholds, time delay, hysteresis).
- Pressure sensor.
- Contactor.
- Magneto-thermal protection.
- Fault report, on dry contact.
- Pressure sensor connection directly in the cabinet.
- Protection class of the enclosure IP66.
- Size (HxWxD) : 400x300x200.
- Power supply : 400V / 3P / 50Hz or 230V / 2P / 50Hz