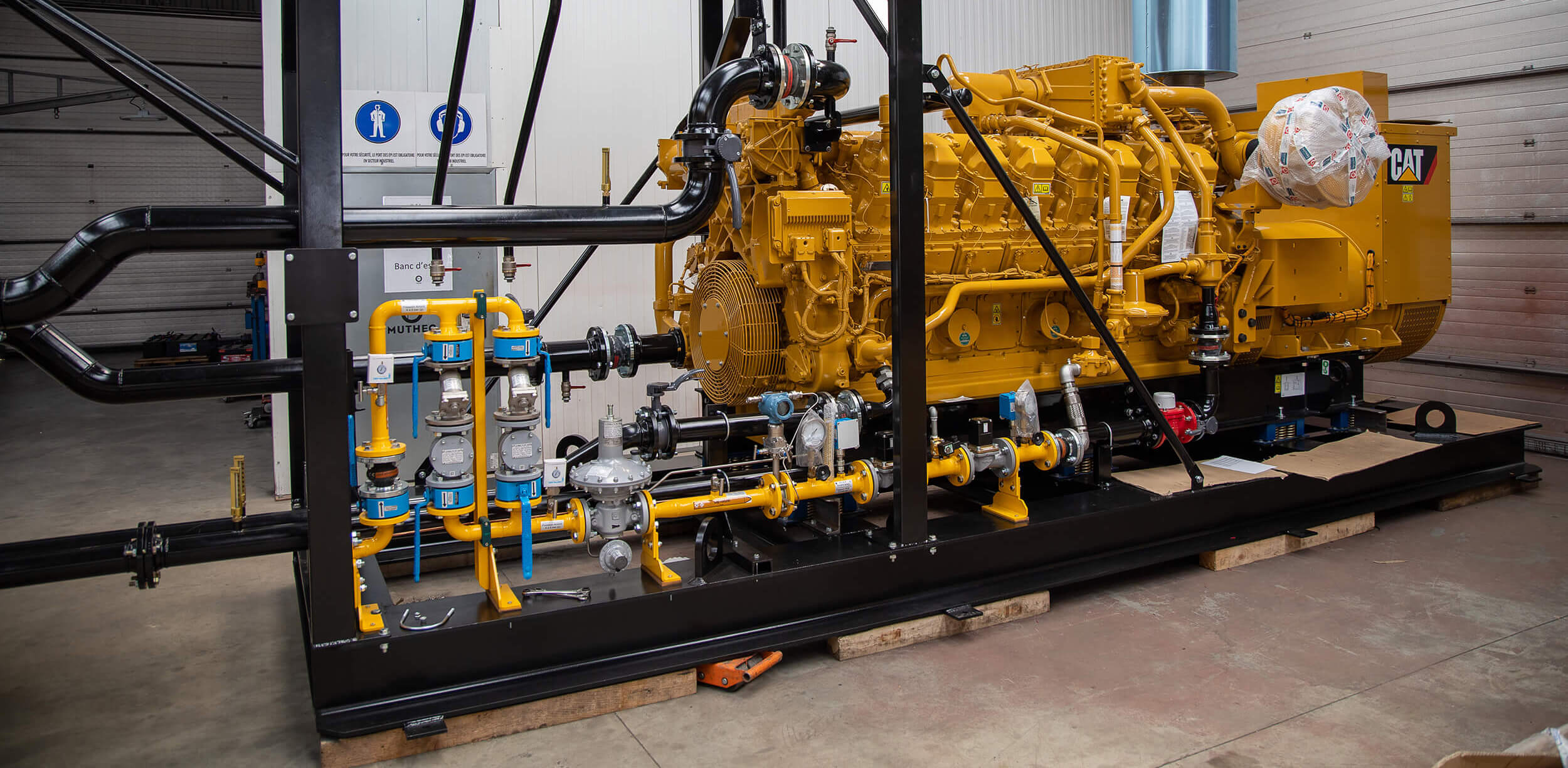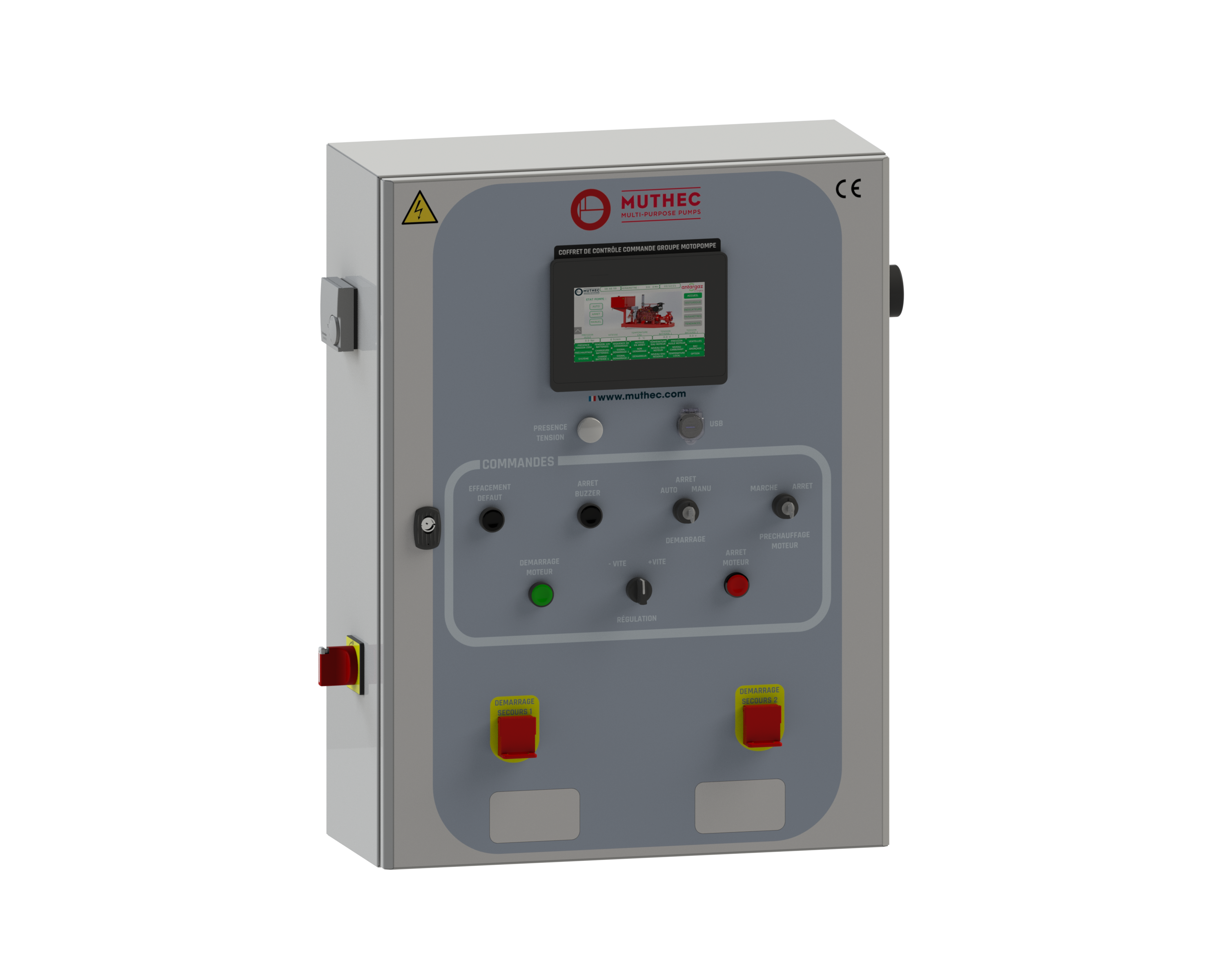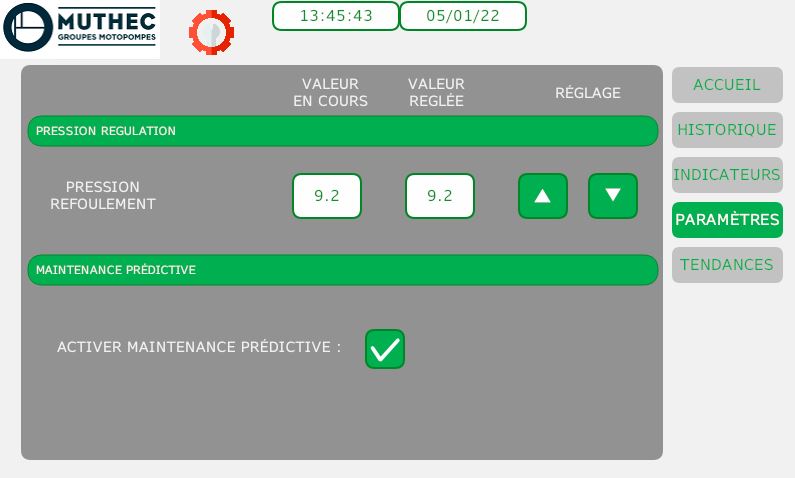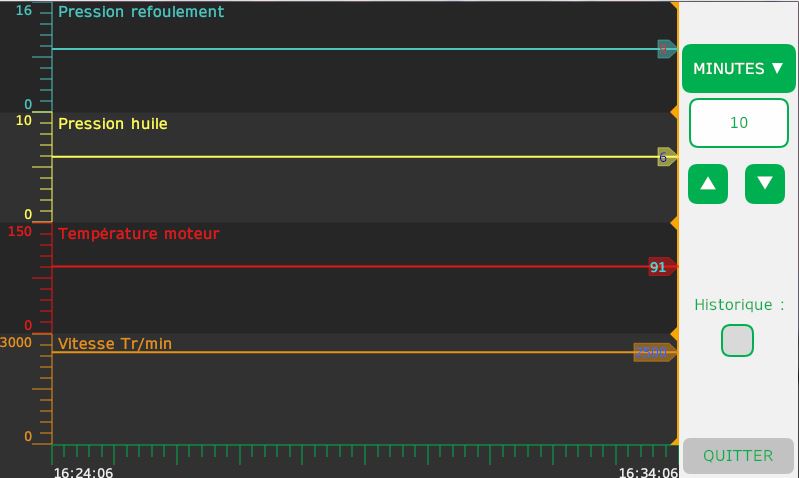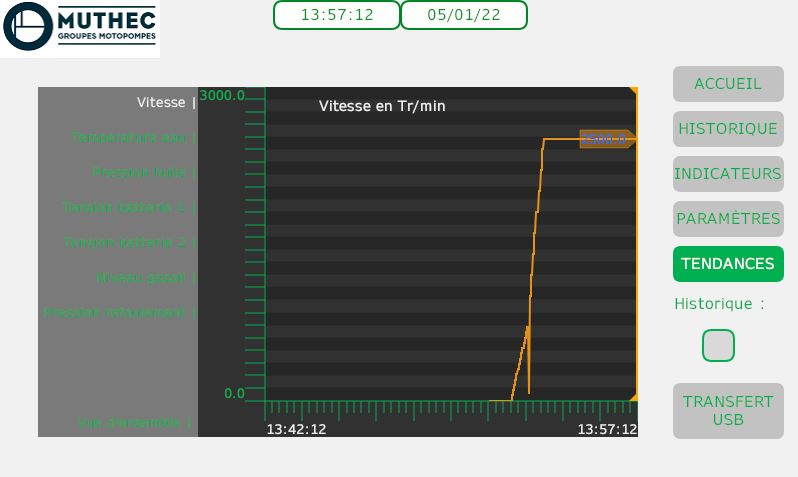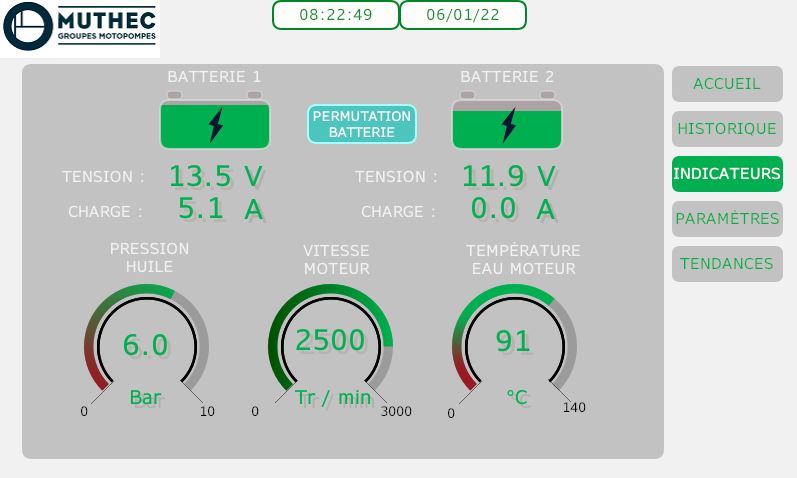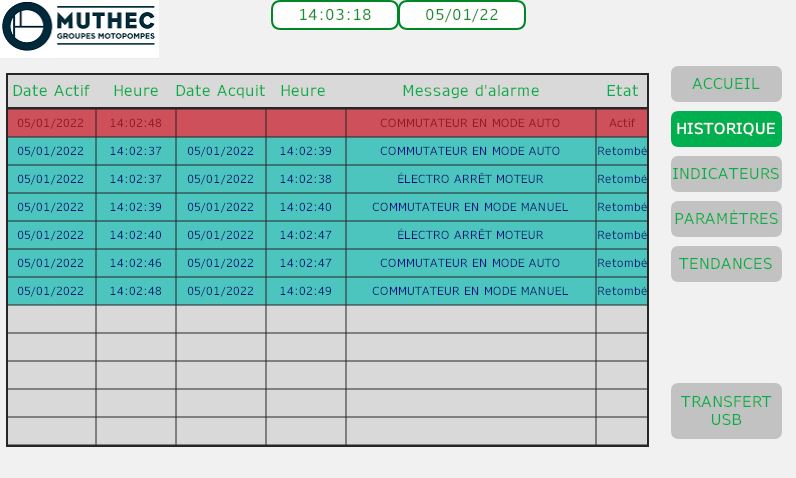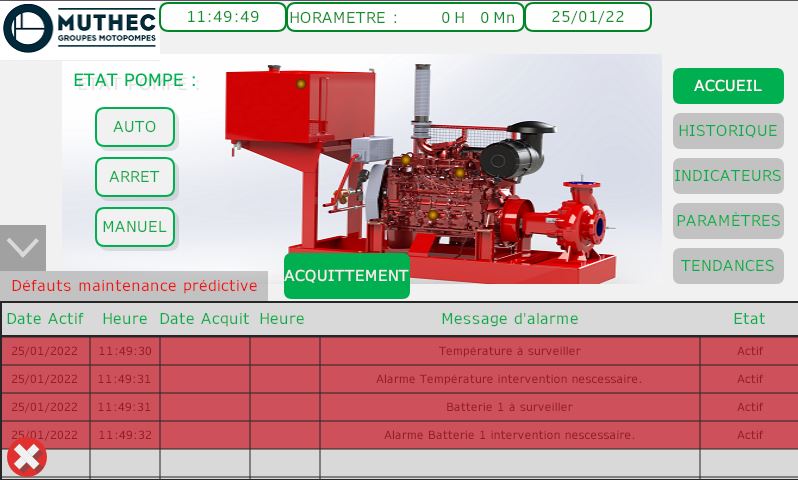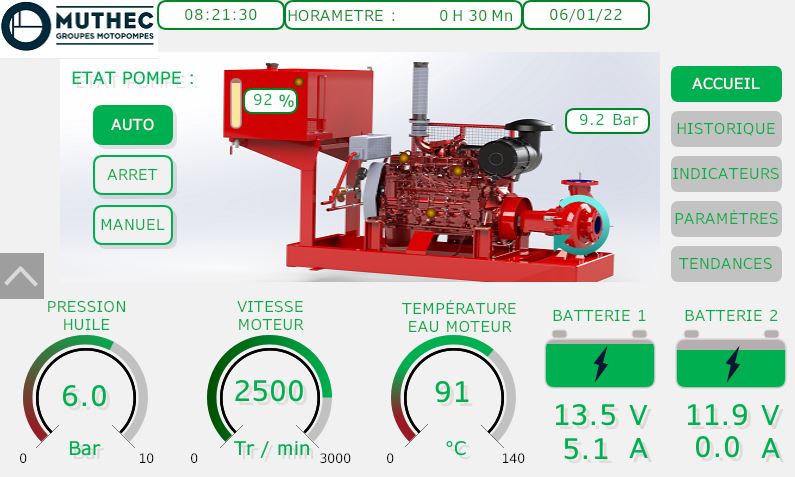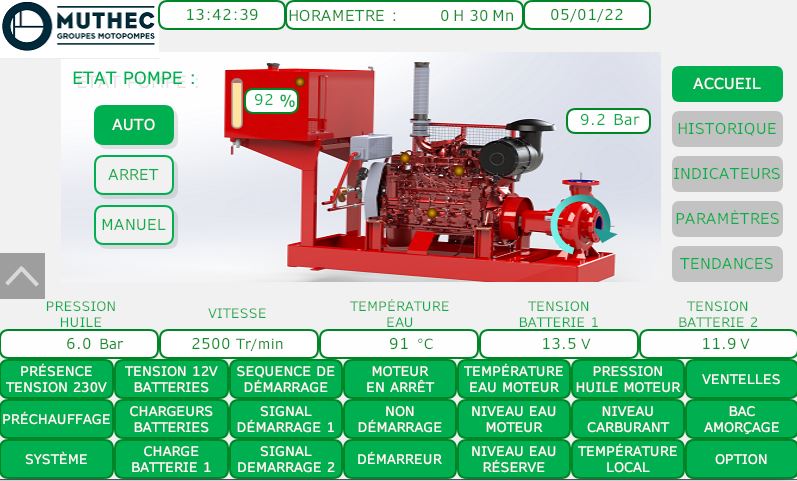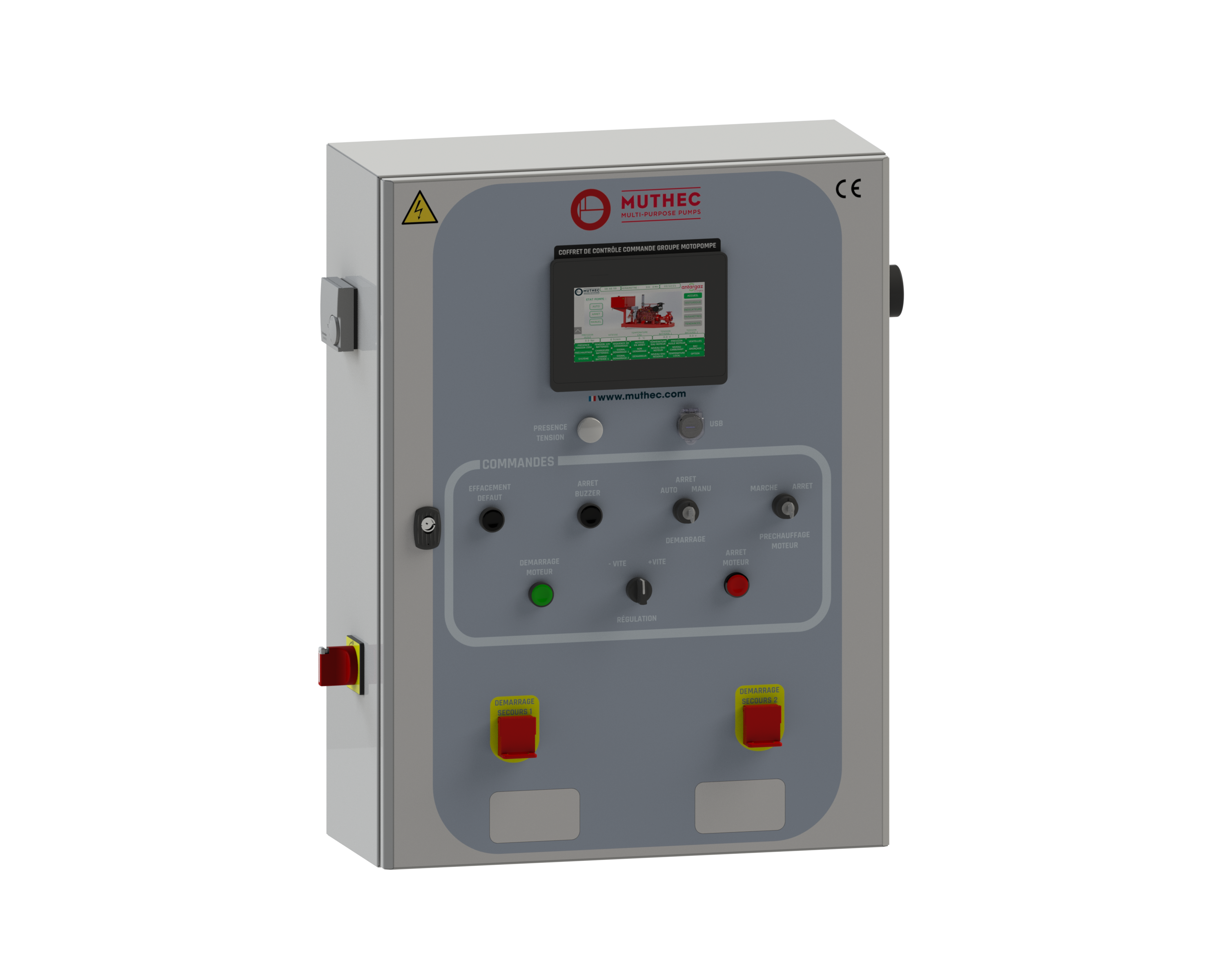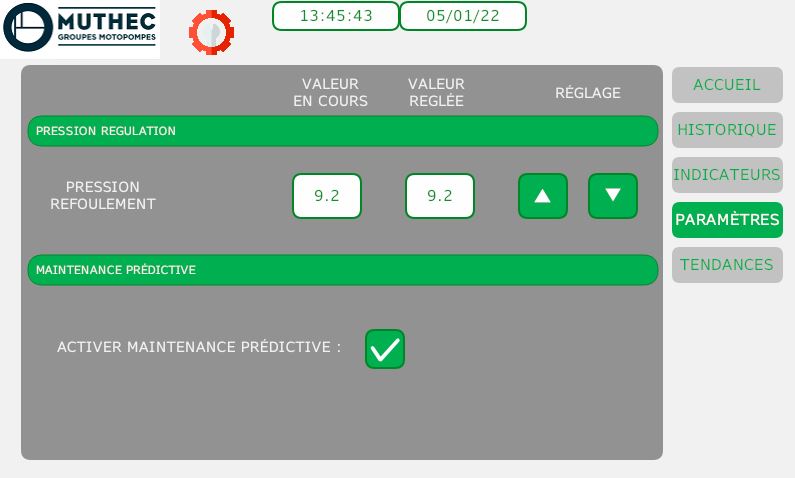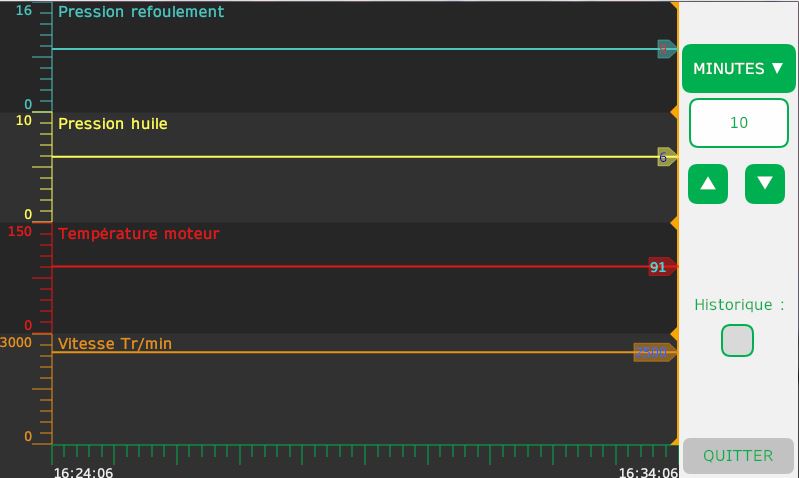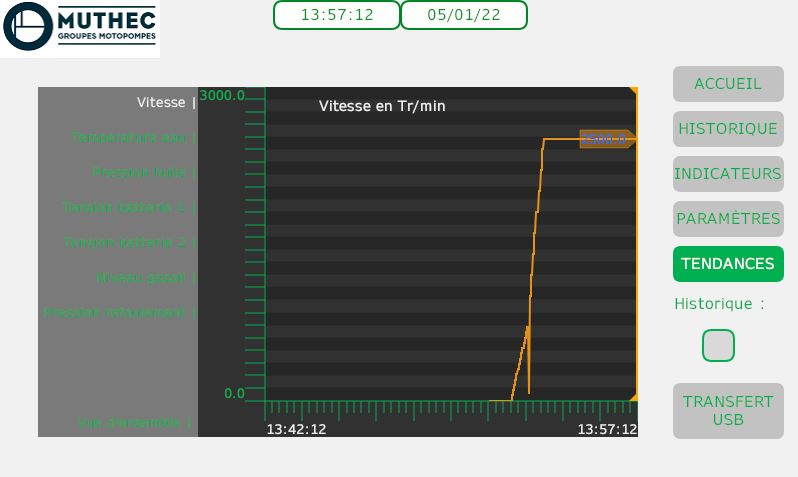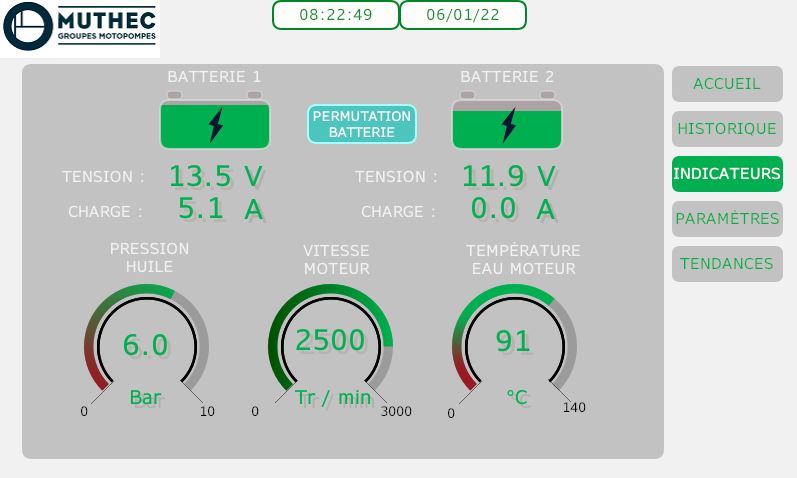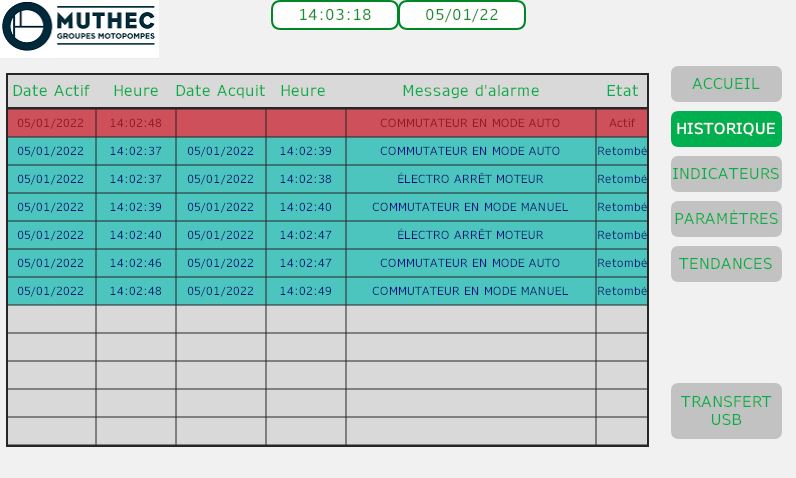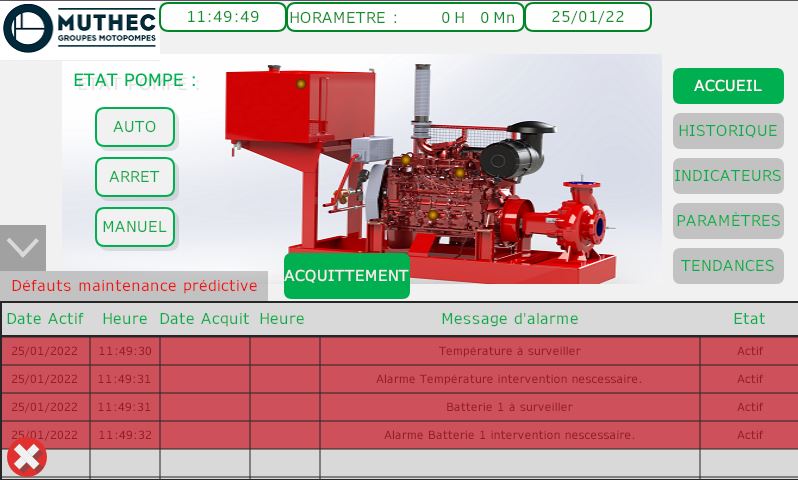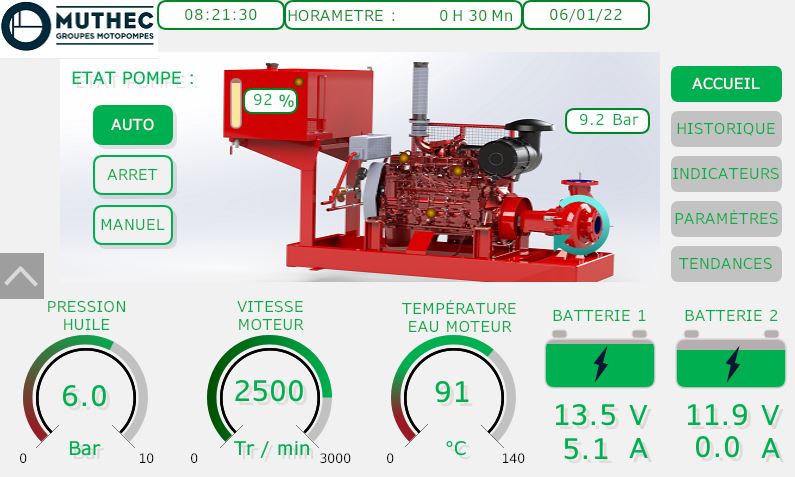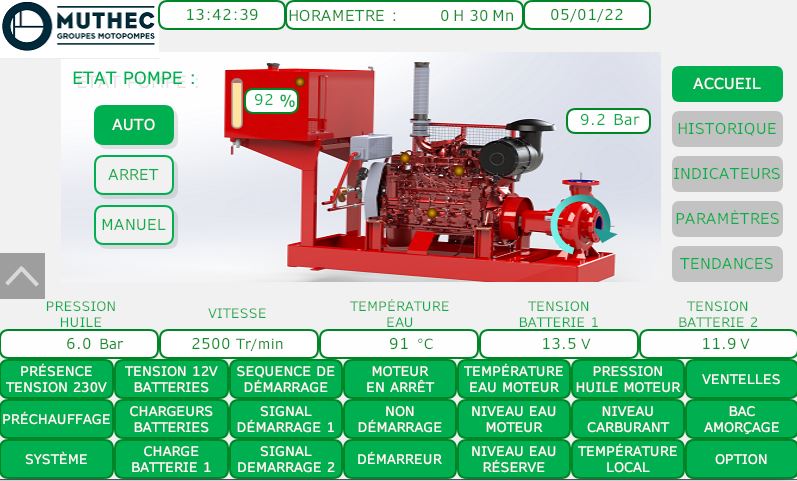 Control panel with HMI
The HMI motor pump control panel is the result of the latest technological advances of Muthec in industrial electricity and automation.
This control panel can be adapted to all motor pump units and allows to easily visualize all the data related to the motor. Thanks to these trend curves and its history you can study the behavior of a motor during its operation phase.
The predictive maintenance allows you to anticipate the failures of your systems and to go ahead of a breakdown or a defect in order to avoid an immobilization.
Finally, this cabinet can be easily integrated into a network using Modbus RTU or TCP/IP.
Characteristics
Tactile Human Machine Interface
Alarm reports (dry contact and tcp/ip)
Display and export of event history
Predictive maintenance by real-time monitoring of the unit
Trend curves
Double set of starter battery control
Integrated self-regulating chargers
Engine pre-heating management